10 Best Baguette Bags That Perfectly Blend Fashion and Functionality
There's something incredibly alluring about a baguette bag - its petite size, sleek design, and nostalgic aura. 
Imagine a bag that can transport you back to the '90s, the era of iconic fashion, while comfortably carrying your modern essentials.
Baguette bags, named after the French loaf they resemble, are currently stealing the limelight in the fashion world for their unique mix of retro appeal and modern practicality. 
These under-the-arm fashion companions are the perfect accessory to spruce up your style statement from the runway to the street. 
Here's our handpicked selection of the top 10 baguette bags, each perfectly blending style, craftsmanship, and functionality, ready to be your next wardrobe favorite.
Table of Contents
Fendi Baguette Bag
Fendi's Baguette Bag is the quintessential fashion piece that sparked the baguette bag trend. This bag is highly respected for its superior craftsmanship and unique double-F logo clasp. It comes in a variety of colors and materials. It's the perfect companion for the style-savvy woman who appreciates timeless elegance.
Prada Baguette Bag
Prada's Baguette Bag seamlessly merges chic design with the brand's iconic nylon fabric. The minimalist design, punctuated by the Prada logo, manifests a classic aesthetic and durability, ideal for the modern woman on the go.
Zornna Baguette Bag
The Zornna Baguette Bag stands as an affordable yet fashion-forward choice. Despite its friendly price tag, it doesn't skimp on style, offering a range of colors and finishes. This piece is a testament to the fact that fashion and affordability can go hand in hand.
COACH®: Studio Baguette Bag
COACH's Studio Baguette Bag embodies quality craftsmanship with its signature canvas material and fine leather pairing. The unique combination of materials adds an intriguing visual appeal to the bag. Slightly larger than most baguette bags, this piece ensures you can carry your essentials in style.
Rouje Baguette Bag Croco Bordeaux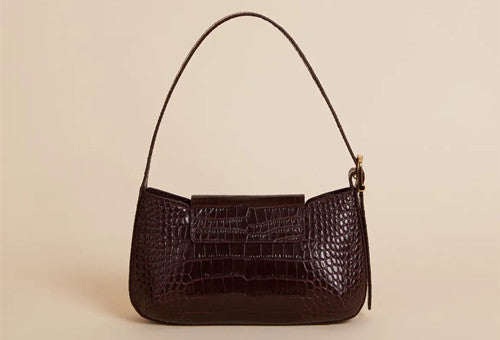 The Rouje Baguette Bag in Croco Bordeaux offers a vintage allure with crocodile-effect leather. Its wine-red hue, and gold-tone hardware make it a statement piece, exuding an air of sophistication.
Portland Leather Goods Baguette Shoulder Bag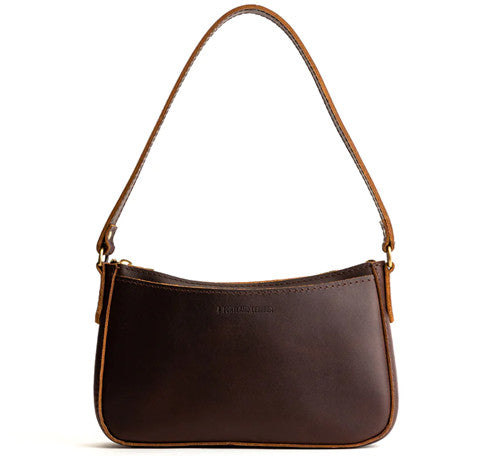 Handcrafted with love, the Baguette Shoulder Bag by Portland Leather Goods merges quality, functionality, and style. The bag, made from full-grain leather, is known for its longevity and robustness. With a versatile strap, this bag transitions from a shoulder bag to a crossbody.
Isabel Marant Oskan Moon Leather and Cotton Baguette Bag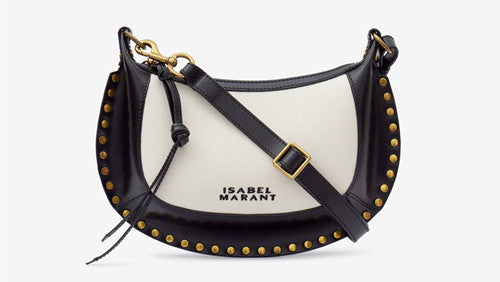 Isabel Marant's Oskan Moon Baguette Bag pairs the classic baguette design with a bohemian touch. The bag, crafted from leather and cotton, features unique embroidery and fringe detailing. This fusion of modern design and cultural influences is a distinctive piece that stands out.
Chloé Tilda Baguette Bag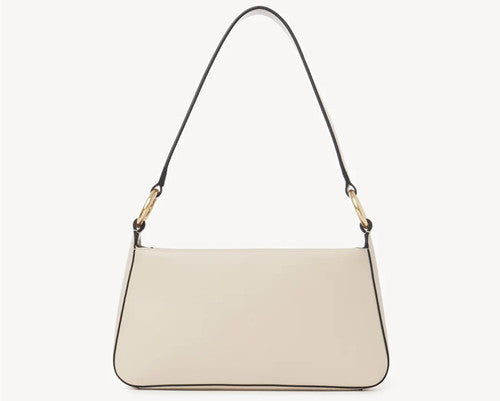 The Tilda Baguette Bag by Chloé offers a harmonious blend of luxury and practicality. This bag, known for its distinctive hardware and chain detailing, comes in various leather finishes. The spacious interior, divided by a central zip pocket, adds to its appeal, making it perfect for organization.
A.P.C. Paris Grace Baguette Chaine bag Black
The Grace Baguette Chaine bag from A.P.C. Paris demonstrates a modern interpretation of the baguette bag. This chic black leather item features a lengthy chain strap, providing versatility for a crossbody or shoulder bag.
Courreges Leather Camera Baguette Bag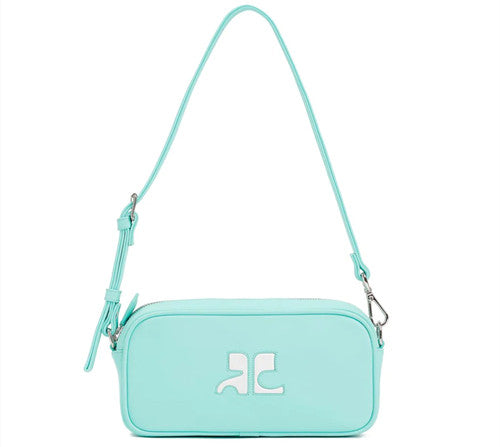 Rounding off the list is the Courreges Leather Camera Baguette Bag. This piece puts a fun twist on the baguette silhouette, inspired by the shape of a camera bag. Crafted from smooth leather, it features a zip-top closure and an adjustable strap, embodying functionality and style.
In conclusion, baguette bags are a must-have accessory in your fashion arsenal with their unique shape and compact size. They hold your essentials and infuse your outfit with retro charm. No matter your style, these stylish baguette bags promise to be the perfect addition to your collection.
Author: Seuruyalvi - Chief Designer
My name is Seuruyalvi, as the chief designer at ZORNNA, I am responsible for overseeing the creative direction of the brand, from conceptualization to final product design.