Best Small Leather Purse: Fan Shaped HandBag
Fan Shaped Handbag is the perfect small leather purse to own. It has a unique and stylish design.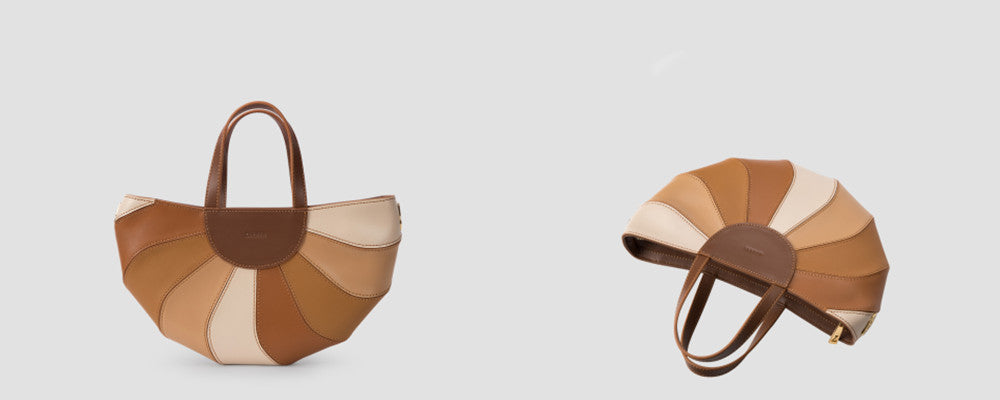 Here are the details of Fan Shaped Handbag:


No:GA026;
Size:

7.87" L * 7.08" H * 1.96" W

;
Lining: Microfiber Synthetic Leather;
Material:Top layer cowhide;
Straps:Adjustable 55.5-65cm;
back method:Shoulder/Crossbody;
Welght:500g;
Here are the pros of Fan Shaped Handbag:
The design is unique and stylish.
Made of top layer cowhide, it provides a classic and sophisticated look.
The adjustable straps allow for multiple carrying options.
The microfiber synthetic leather lining makes the purse soft to the touch.
It is lightweight and small.
We invited 10 girls to share their experiences with Fan Shaped Handbag:
1. Melissa M: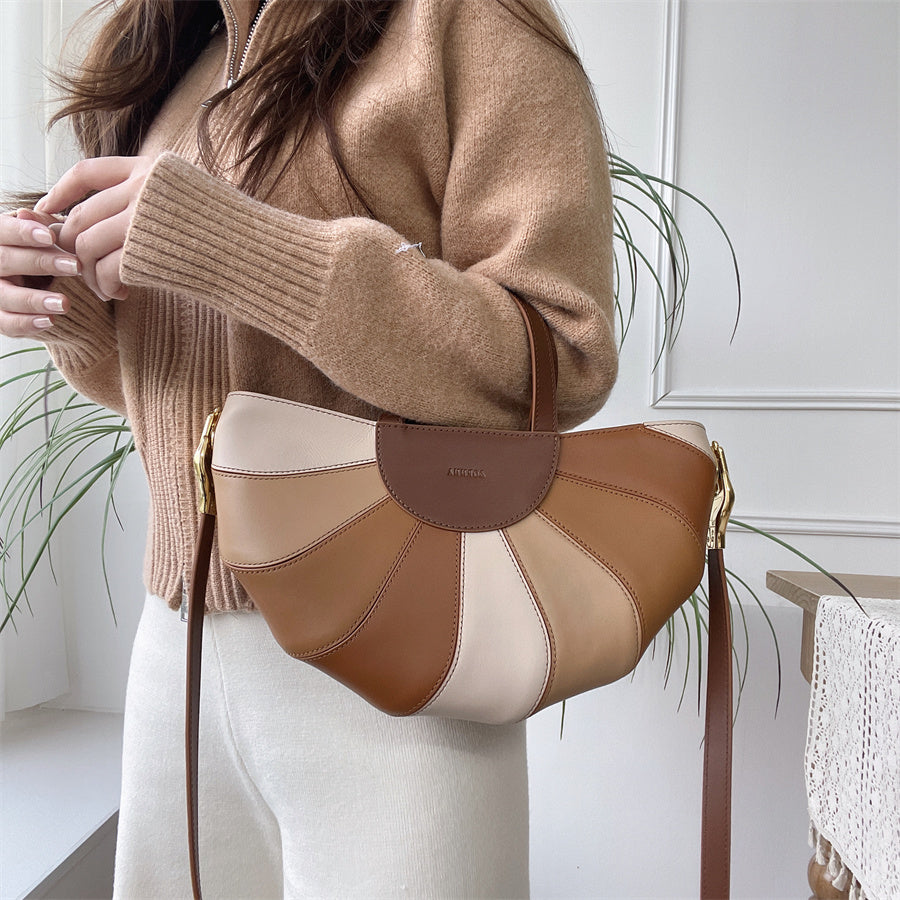 "I love it! It has a classic, yet trendy look."
2. Shannon L: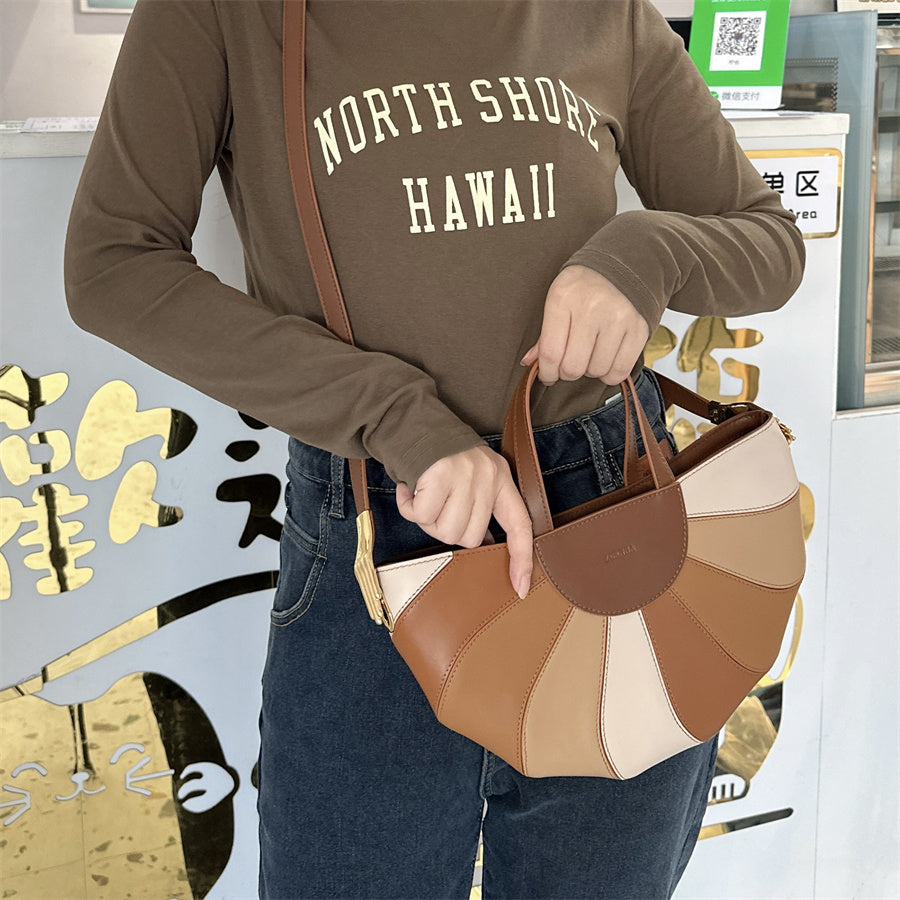 "This purse is the perfect size for my day-to-day needs and I absolutely adore the design!"
3. Emily D: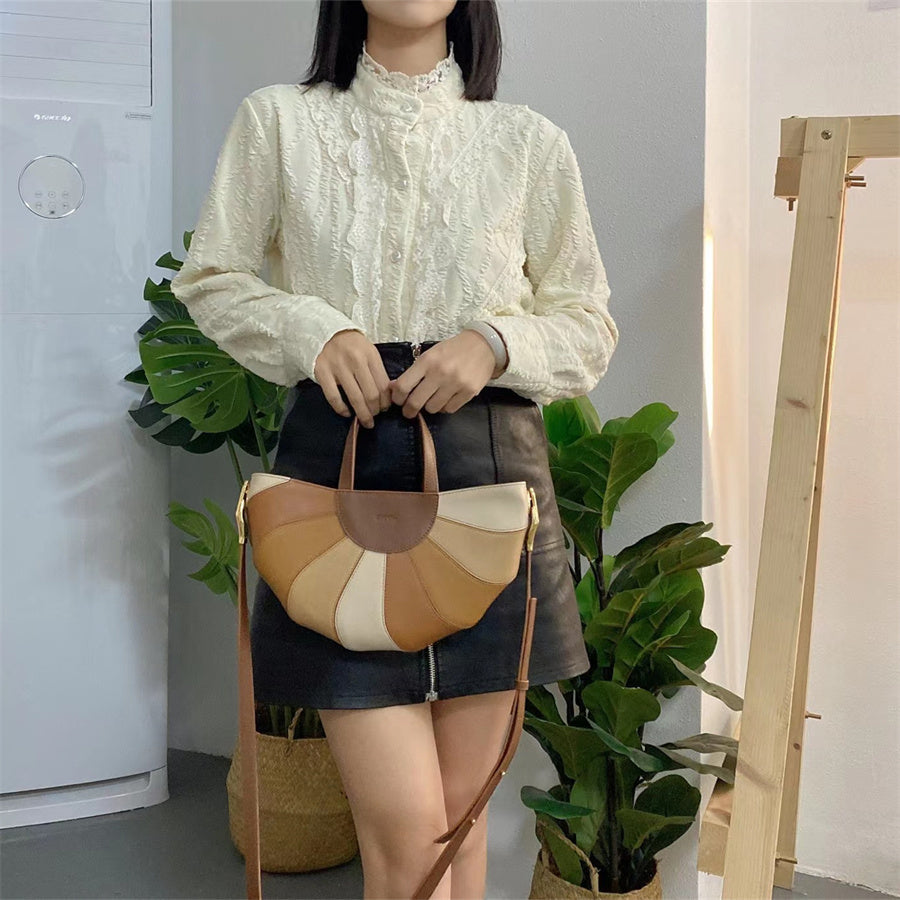 "Unique shape and I appreciate that."
4. Emily D: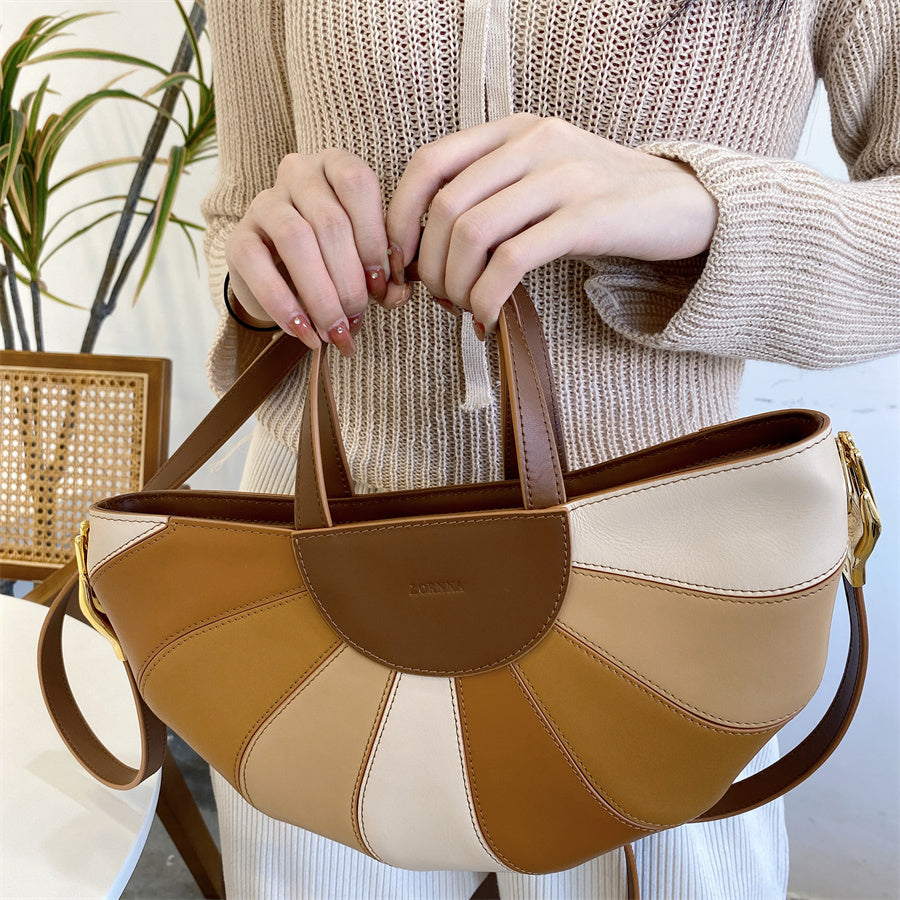 "It's lightweight, yet still looks really sophisticated."
5. Mia R: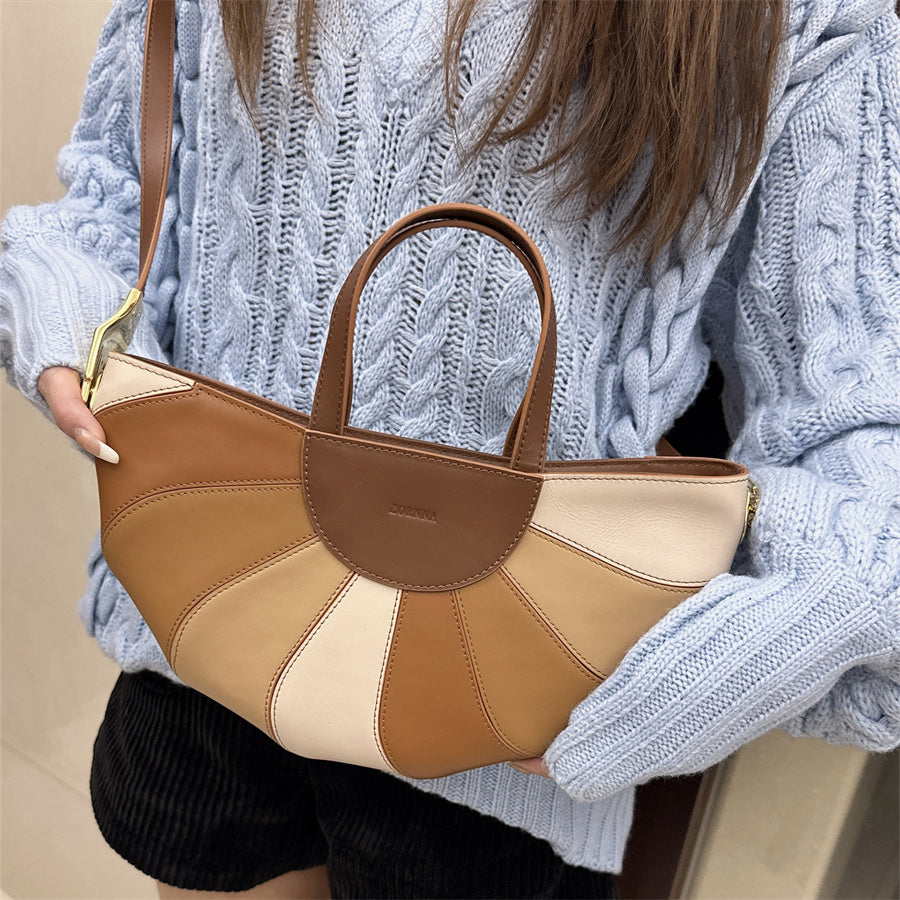 "Love how great the quality is! Plus, I love how adjustable straps let me choose how to wear it!"
6. Carla P: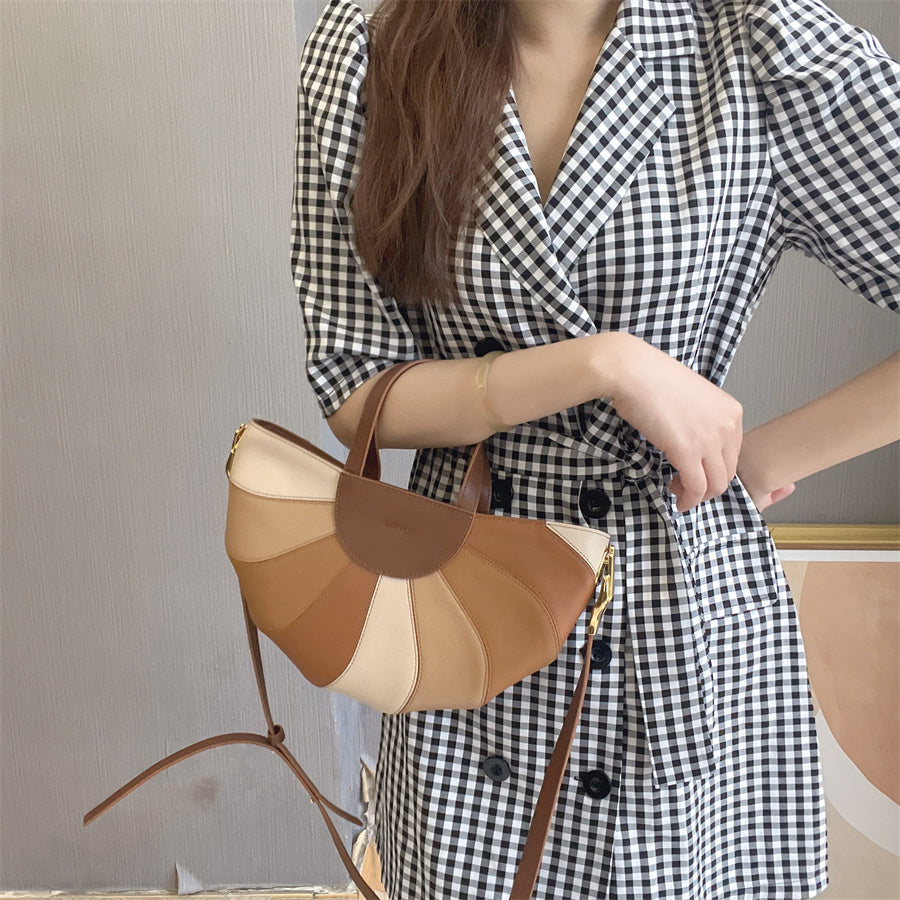 "Really like the microfiber synthetic leather lining. It feels so soft and luxurious."
7. Ella V: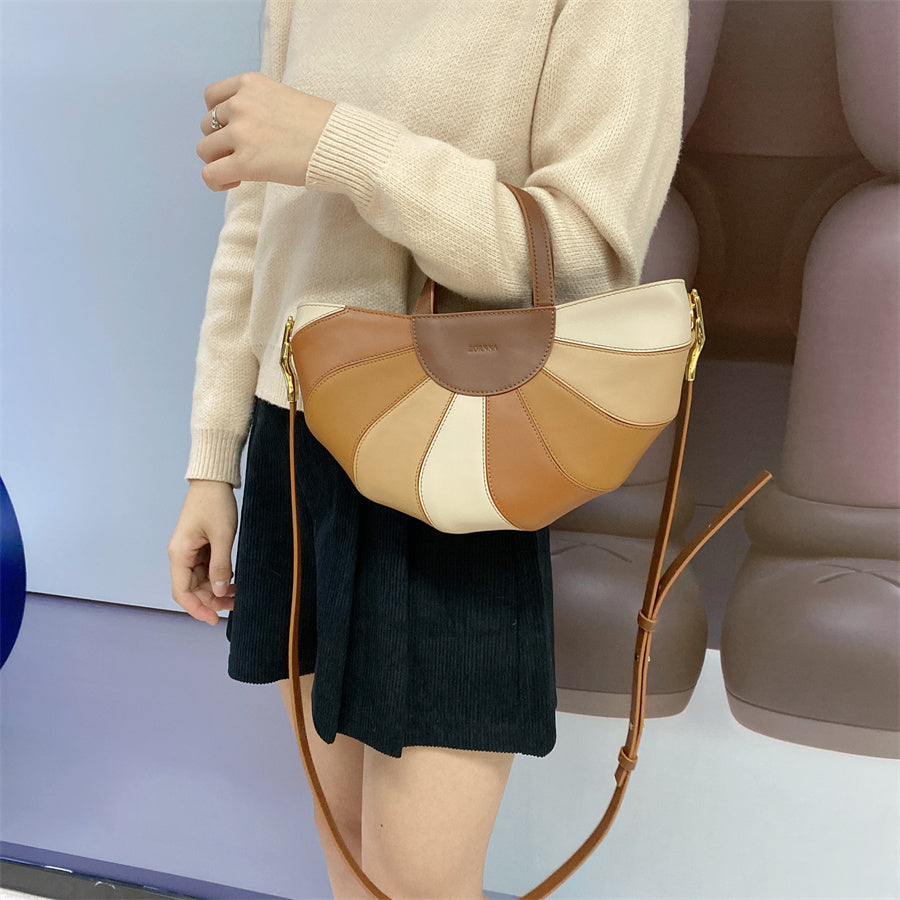 "I love how compact it is! I can fit all my essentials in the purse without it bulging out."
8. Emma K: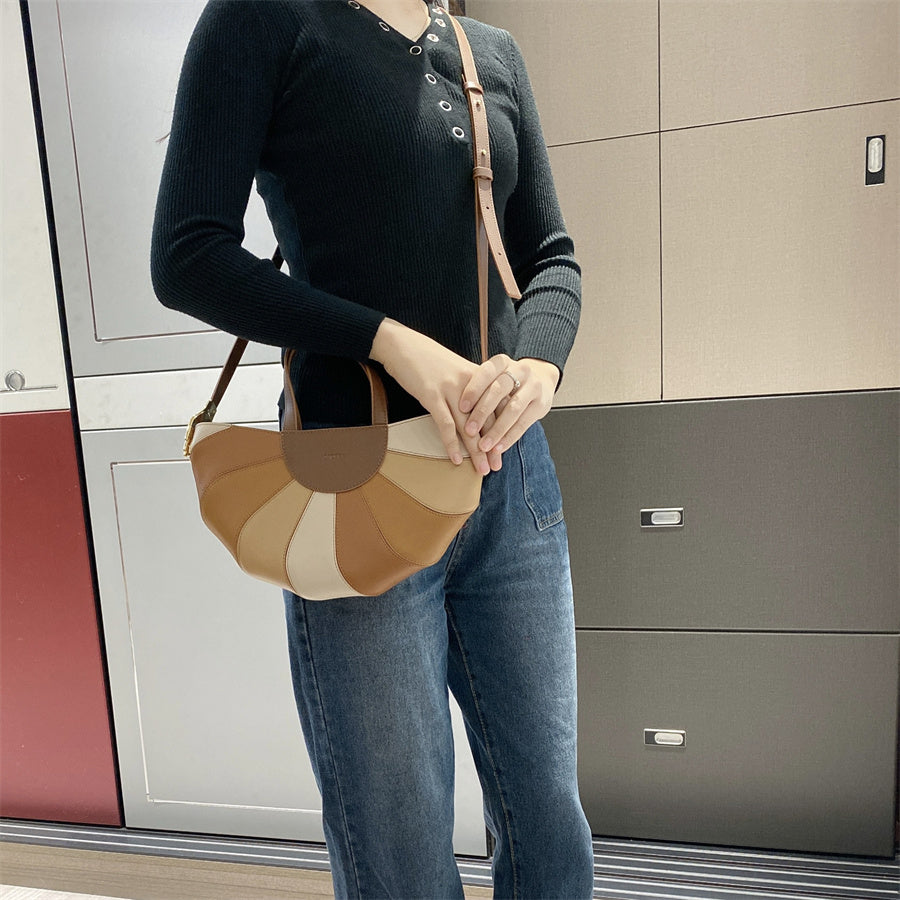 "It looks great with almost any outfit and I get lots of compliments on it whenever I carry it!"
9. Sarah O: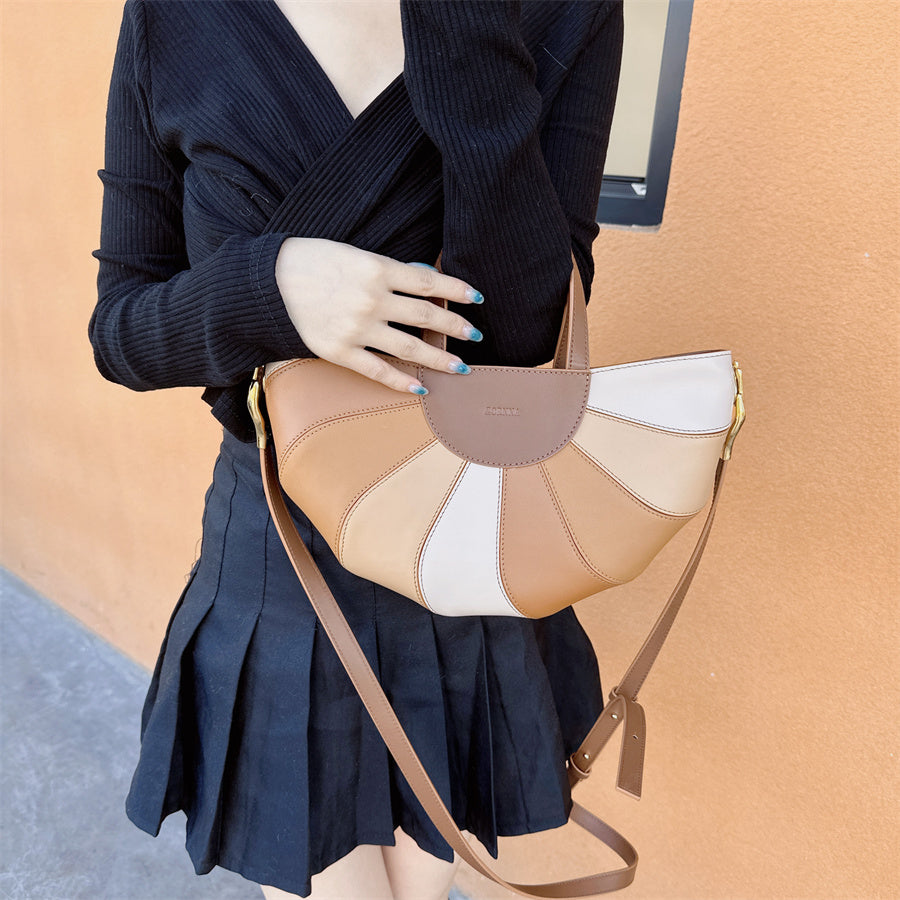 "The intricate details in the design make this purse really special and unique."
10. Ellie F: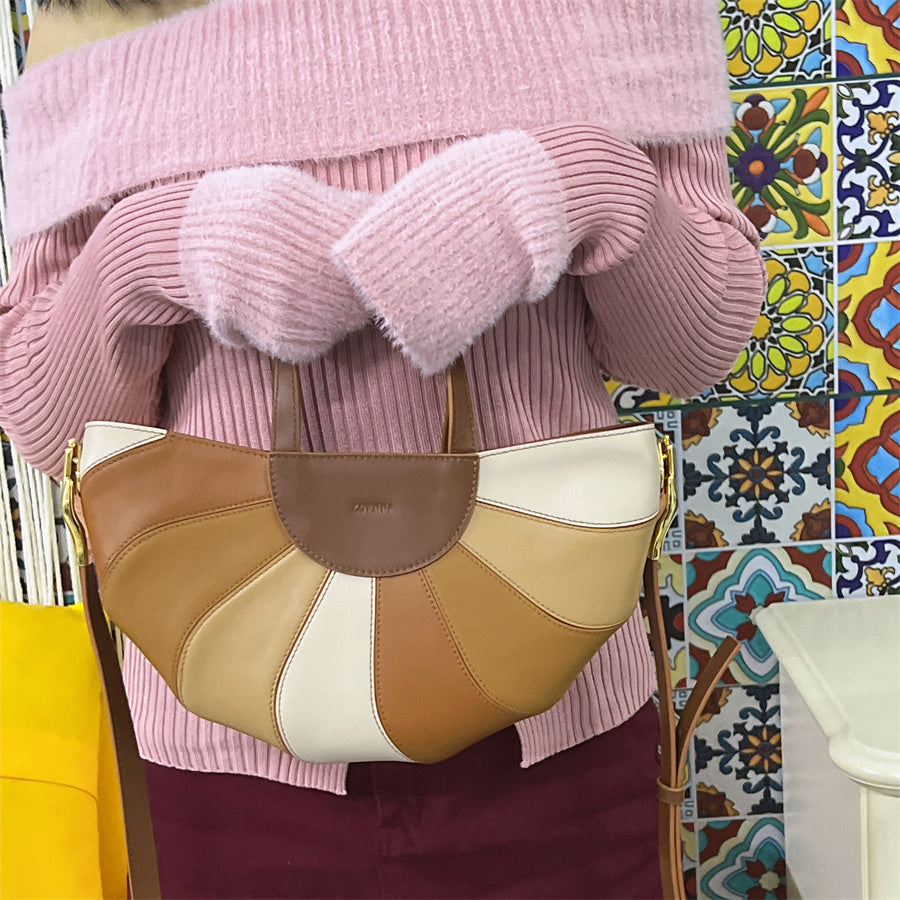 "The quality is incredible, and its style makes me feel like a modern woman!"
Why Fan Shaped HandBag so popular
Calf leather
Calf leather refers to the leather of two to three years old calves, which has a strong tensile force and high price. Small or clear pores are the varieties with a higher grade in cow leather.
The leather is soft and smooth. The pores on the surface of authentic calf leather are visible when viewed with a magnifying glass, and it is as soft and smooth as a quilt when held by hand.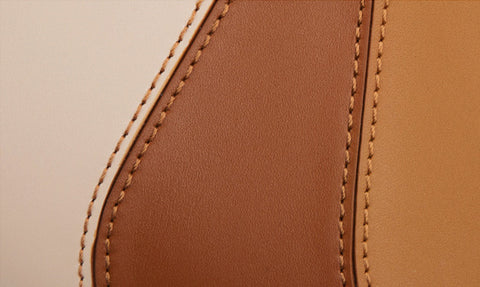 True K gold electroplating process
It is close to the grade of real gold lustre, with durable colour fixation, is not easy to scratch, and is very durable.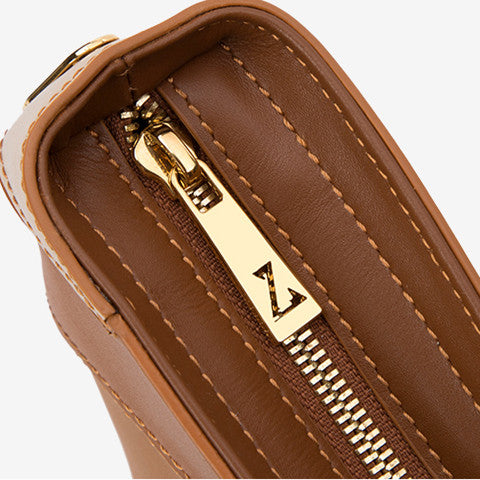 Edge Oil
Italian imported Fenice hot edge oil. Stable property, good cold and heat resistance, not easy to precipitate, thin, hard, smooth edge oil film, strong adhesion, good bending resistance.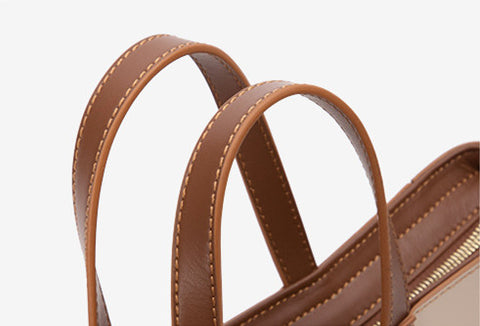 Conclusion
We hope you enjoyed our article on the small leather purses.

If you have any questions or comments, contact us at service@zornna.com.

Want to read more? Check out our instagram here.
Author: Seuruyalvi - Chief Designer
My name is Seuruyalvi, as the chief designer at ZORNNA, I am responsible for overseeing the creative direction of the brand, from conceptualization to final product design.
Cross grain leather is a type of leather that has been explicitly processed to give it a unique texture. It is commonly used in wallets, bags, briefcases, and other leather goods. The distinguishin...
Read more