10 Types of Handbags for Daily Use

We're here to share with you the 10 different types of bag. From backpack, satchel, and clutches to hobo bag, bucket bag, sling bag, shoulder bag, and baguette bag. Read on to learn more about each type of bag!
Tote Bag
The tote bag is a versatile and timeless accessory that has been around since the mid-20th century. It is a roomy, usually unstructured handbag with two straps, perfect for carrying everyday essentials. Tote bags come in a variety of shapes and sizes, from small to large, with designs ranging from casual to luxury. They are typically made of canvas or leather and often feature pockets for easy organization. The origin of this classic style is unclear, but its popularity has endured for centuries.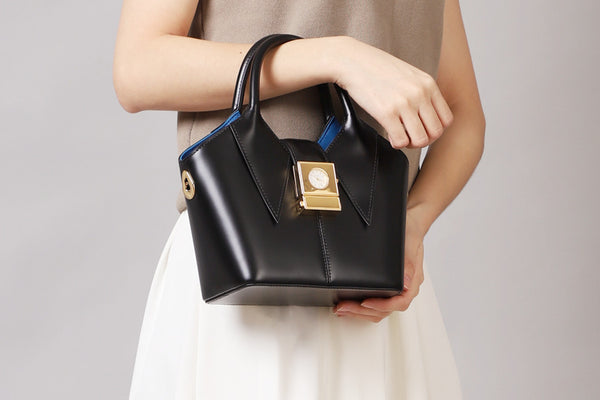 Crossbody Bag
The crossbody bag is an elongated and slouchy bag that typically rests across the body with straps that can be adjusted. This type of purse has been around since the 1950s and has evolved over time to include many different styles and sizes. Its shape allows it to be worn over the body, across the chest, or around the waist, depending on your preference.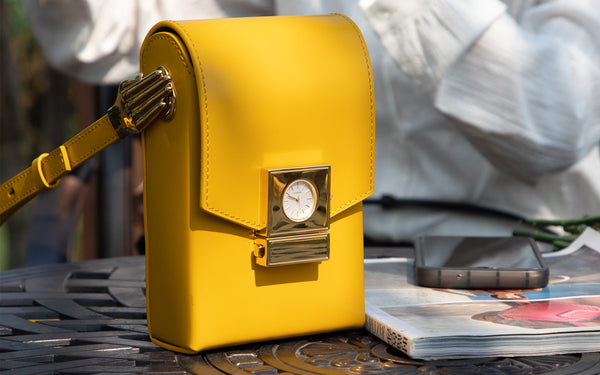 Backpack
The backpack is a very versatile type of bag, being able to be used for both school and leisure activities. Backpacks have a defined shape, with two shoulder straps secured across the back of the bag that allows for it to be conveniently carried on one or both shoulders. The origin of backpacks dates back to ancient times when carrying items by hand was not a convenient way of transport. The concept of backpacks being able to be traced back to the 16th century. Backpacks have since become an increasingly popular choice for everyone, from students and travelers to outdoor enthusiasts, due to their convenience, portability, and versatility.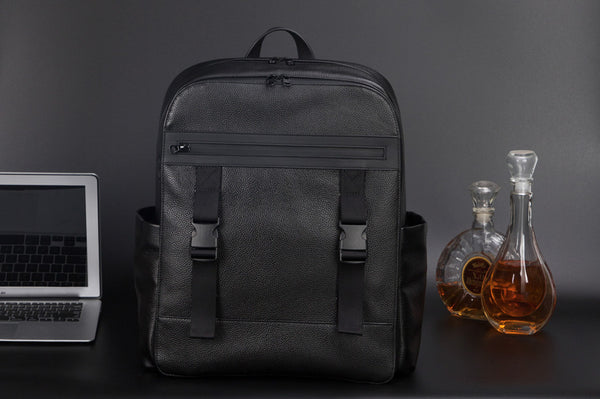 Satchel
Satchel is a classic and timeless style of bag with a long, rectangular body and two handles. They typically have a flap closure that fastens over the top, secured by buckles or straps. Originating in ancient Rome, satchels were used to carry documents and personal possessions. Today, they can be found in multiple sizes and materials, ranging from leather to canvas. Satchels are perfect for carrying books, laptops, small electronics, and other essentials.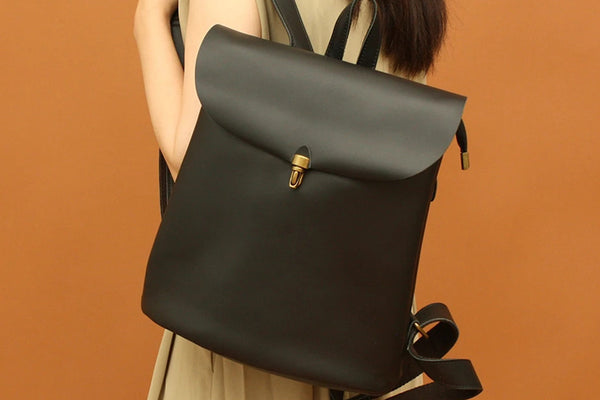 Clutch Bag
The clutch bag has no straps or handles. It typically comes in an envelope-style design or in a boxy shape, and it can be made from materials like leather, canvas, plastic, and more. Clutches originated in the 17th century as small purses held underarm to keep coins and other valuables safe. Today, the clutch is a must-have in any fashionista's wardrobe, as it can be dressed up or down for any occasion.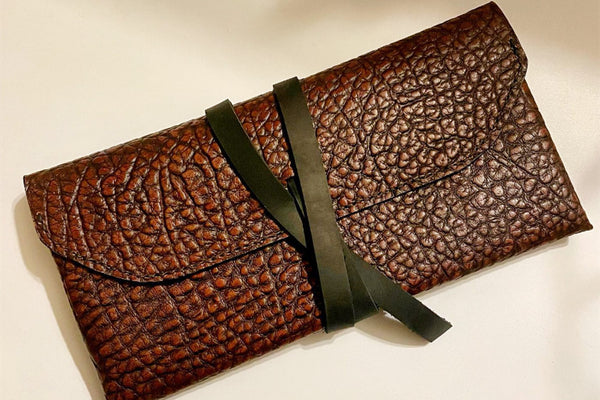 Hobo Bag
The hobo bag is a type of shoulder bag that features a semi-circular body and two straps. It typically comes with an internal pocket and can be made from materials like leather or canvas. The name "hobo" originates from the slang used for homeless people in the 1930s, as these bags were often used to carry possessions and belongings. Today, the hobo bag is a popular choice for women who want to make a fashion statement.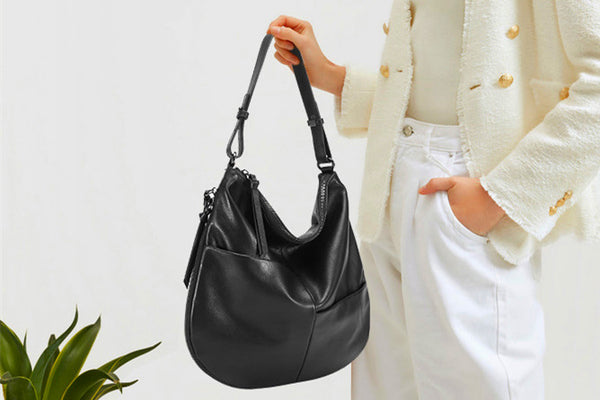 Bucket Bag
The bucket bag is a versatile and stylish shoulder bag that features an oval body with two straps. It typically comes with internal pockets and a drawstring closure. The name "bucket" originates from the traditional style of fishing buckets used to carry bait and fish. Today, the bucket bag is a popular choice for women's daily use.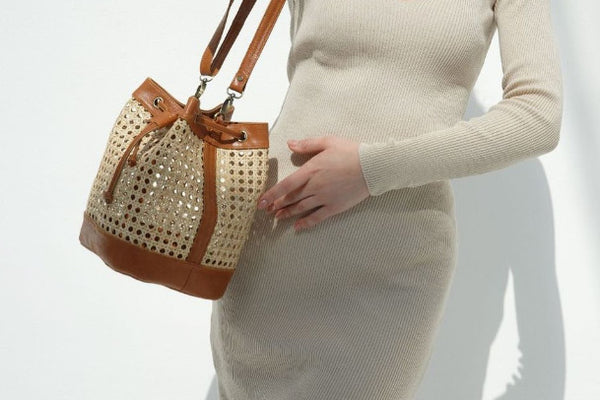 Sling Bag
The sling bag is a style of the bag where the strap extends from one side, looping over the shoulder and across the body. It is usually made from leather or canvas and typically features an internal pocket for small items. Sling bags were first seen in ancient Greece, but their modern form originated in India during the 18th century.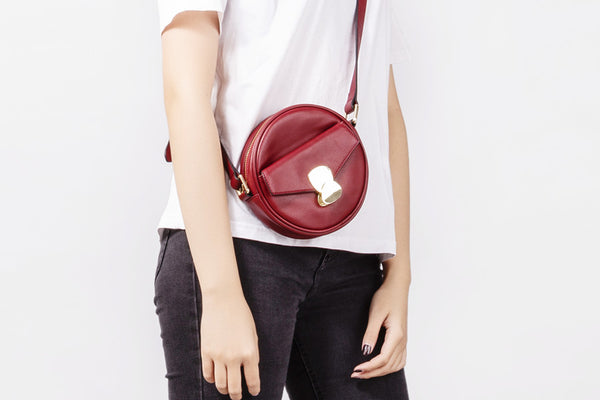 Shoulder Bag
The shoulder bag is a type of handbag that features two straps, allowing the user to carry it over one or both shoulders. It typically comes with an internal pocket and can be made from materials such as leather, canvas, and more. The shoulder bag has been around for centuries, originally created by sailors to carry their valuables while on board.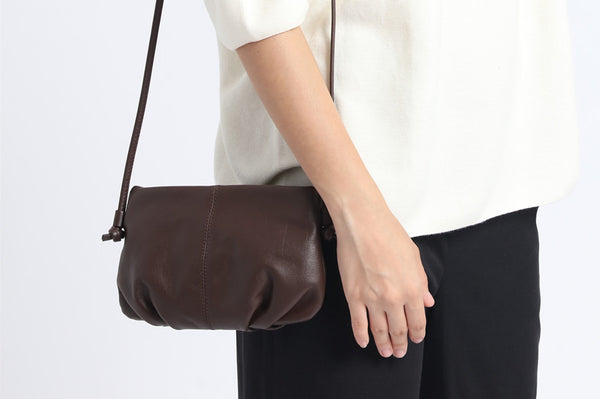 Baguette Bag
The baguette bag is a small, rectangular-shaped handbag that has become an iconic fashion staple. It was originally created in the late 1990s by Italian designer Fendi and quickly became popular among young women. The baguette typically comes with a short handle, allowing it to be carried in the crook of the arm or tucked under the elbow.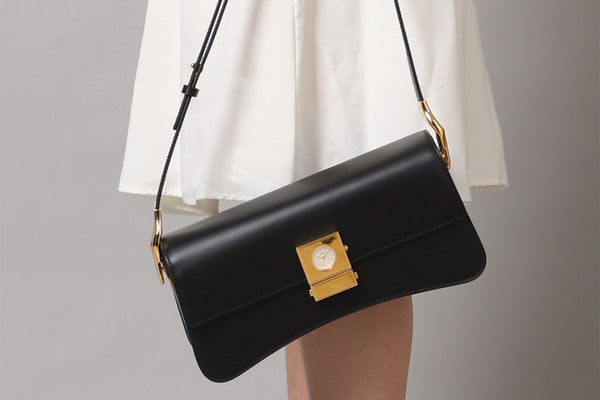 The End
We are ZORNNA. We sell kinds of small leather purses for women.
Check out our purse video on Instagram.
Author: Seuruyalvi - Chief Designer
My name is Seuruyalvi, as the chief designer at ZORNNA, I am responsible for overseeing the creative direction of the brand, from conceptualization to final product design.